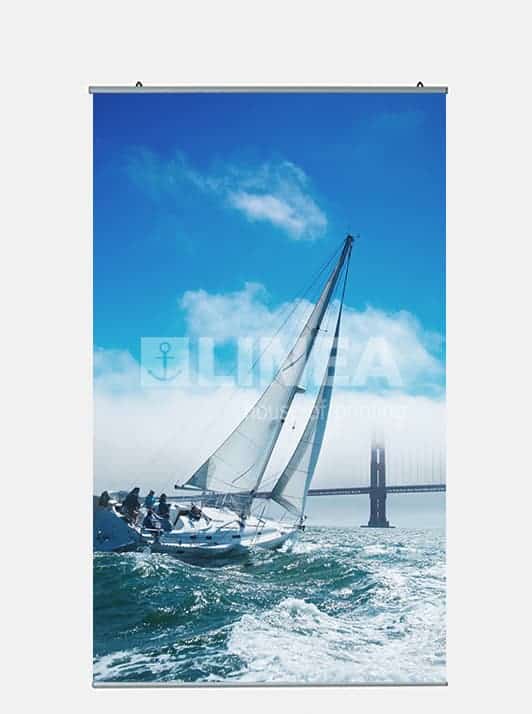 We print PVC banners on the following materials:
– Frontlit coated 500 g/m² B1
– Mesh 330 g/m² B1
– Double-sided mesh 330 g/m² B1
– Blockout 650 g/m² B1
– Polycanvas 270 g/m²
– PVC Backlite 150 g/m² B1
Print:
We apply digital UV technology to print PVC banners. LINEA has a range of modern industrial PVC printing machines with a maximum printing width of 500 cm (wider banners welded from parts).
We use high UV resistant inks and use CMYK values to reproduce colors.